Jaguar Riverside Lease Return Guide

Did you know that when your Jaguar lease is coming to an end you can return it to us no matter where you purchased the vehicle?
And you don't have to say good-bye! In fact, you have several options when your lease is up.
You can:
· Turn in your Jaguar.
· Turn in your Jaguar and lease a new one.
· Purchase your leased Jaguar outright.
· Possibly extend the lease on your existing Jaguar.
If the end date of your lease is coming up soon then it's probably a good time to begin to consider all of these available options.
We've streamlined the process for you to make the decision easier! And best of all, we are standing by to help you through the process every step of the way – no matter where you originally leased your Jaguar.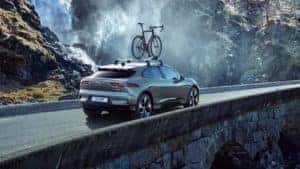 Here are your options:
Purchase Your Leased Jaguar
We know you've probably fallen in love with your leased Jaguar. If you're not ready to say goodbye, purchasing your vehicle maybe your best option. A purchase option is included in the lease contract that allows you to buy your Jaguar when your lease ends. Please
reach out
today so we can help you through the process.
Purchase, Lease, or Even Custom-Order A Brand New Jaguar
Salivating over the latest version of your favorite Jaguar? Ready for a new model? Let's make this happen! Because you're already leasing there's a very good chance you are eligible for Jaguar exclusive savings on your next vehicle. In fact, you can begin ordering your next custom Jaguar right now. You'll get all the features you want and you can likely extend your existing lease while the new car is built. Reach out
here
to learn more.
Return Your Leased Jaguar
You can return your leased Jaguar to us no matter where you originally leased the vehicle. We aim to make the process simple and easy. Please review and bring both your completed Jaguar Vehicle Inspection checklist and Jaguar Wear and Use guide. Reach out today if we can go over the lease return process over the phone at (951) 602-5591.
Important note: Consider having the complimentary pre-inspection performed 45 days before your lease end date. Simply call us at (951) 602-5591 to schedule an appointment.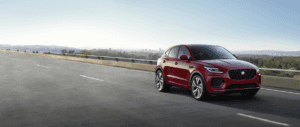 This is a rough list of chargeable items as explained in the
Jaguar Wear and Use guide.
For more details, please refer to your Jaguar Lease Agreement.
Cracked, broken or missing windows as well as lights, doors, trim, mirrors or antennae.
Electrical, parts/accessories as well as missing, damaged or nonworking mechanical equipment or safety and emissions control equipment.
Excessively worn carpet, interior surfaces or holes, tears, burns, stains, strong odors.
Chips, dents, pits, scratches rust, holes or cracks in exterior surfaces, glass or wheels.
Damage to the car's frame – or alignment.
Damage due to improper, poor quality or incomplete repairs or paintwork on your Jaguar. You also will remain liable to us for the full cost of any such items resulting from intentional or willful abuse or misuse.
Any wear and use related to tires. Tire tread must be at least 1/8" (4/32") at the lowest point and may not contain any other damages. All tires must match and comparable quality to the original equipment. Be sure to remove snow tires before pre-inspection.
Missing manuals or missing/nonworking keys or remote entry devices.
Other things to keep in mind when returning your leased Jaguar.
Remove all personal items.
Be sure the owner's manual is in the glove box.
Turn in all sets of keys to your car.
Clear all your personal digital information from in-vehicle interfaces.
We look forward to further discussing your lease-end options. Please
reach out
today!